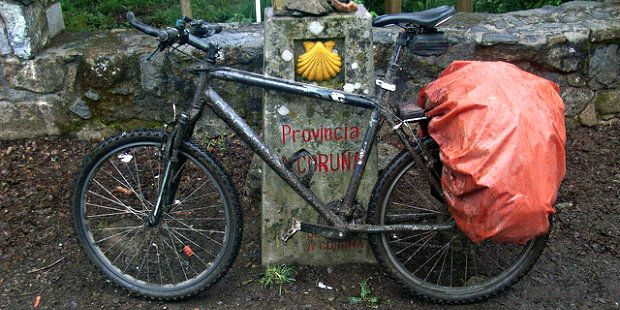 Not have initenary available
Not have include data available
Not have available hotels
DBL PP
SGL PP
TPL PP
CAMINO DE SANTIAGO PORTUGUÉS EN BICICLETA DESDE OPORTO A SANTIAGO, 7 DÍAS (AÑO SANTO COMPOSTELANO).
EN BICICLETA MTB 27.5" - SALIDAS 2022 DIARIAS: DEL 01/01/2022 AL 31/12/2022.
910.00€
1110.00€
880.00€
EN E-BIKE - SALIDAS 2022 DIARIAS: DEL 01/01/2022 AL 31/12/2022.
1540.00€
1740.00€
1390.00€
SERVICES
PRECIO
SUPLEMENTO: MEDIA PENSIÓN (PRECIO POR PERSONA Y DÍA).
30.00€
IMPORTANT NOTES:
- These rates are subject to availability at the time a firm booking is processed; any variation will be applied to the price automatically.
- TRIPLE room: rooms with dofa or extra bed.
- The prices of this magazine are not applicable to periods corresponding to fairs, conventions, trade shows or special events.
- All cancellations made by the client himself (own decision) with Sn Esencial Tours, will not give rise to any compensation and the penalty will be 100%.
- During congresses and special events we reserve the right to offer alternative hotels in the cities indicated or in their surroundings.
- General conditions according to schedule Sn Esencial Tours 2022/ 2023 and 2023.
- Prices may be revised according to Royal Decree 1/2007.
- Prices to reconfirm at the time of booking.
- Prices valid except typographical error.